This year marks the 25th anniversary of Gary Young's proprietary formulation of Thieves – one of Young Living's most iconic and versatile oils!
The Thieves blend was inspired by the legend of four 15th-century French thieves who used special aromatic combination while robbing the dead and dying.
Thieves oil can be used topically and aromatically. It can be found in many of Young Living's popular products. And Thieves Vitality can be taken internally to support a healthy immune system. Overall, it's a powerhouse of goodness!
Check out Young Living's top 25 ways to use Thieves. Such a great variety of ways to incorporate this versatile oil!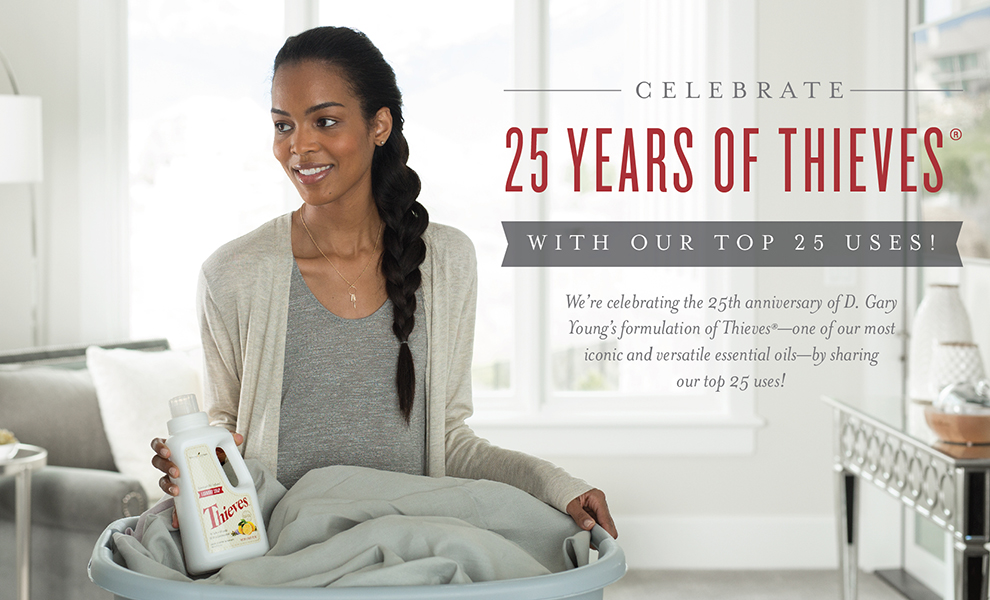 How do you use Thieves?